Who We Are
Pillar Surplus is an industrial surplus supply company that serves all industries.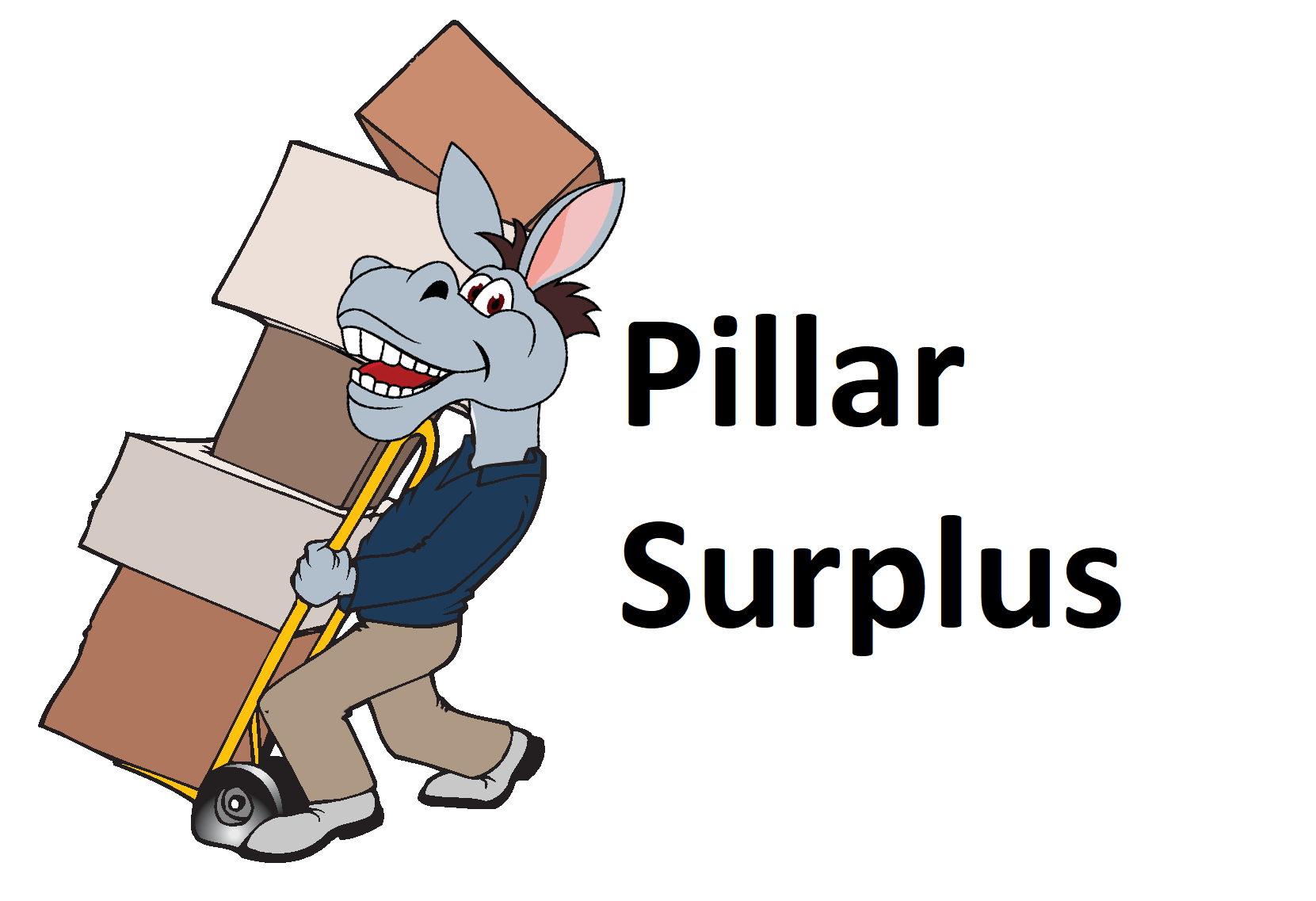 Pillar Surplus is a USA based surplus supply company with several warehouses in West Michigan.
Pillar Surplus is an industrial surplus supply company that has been in business since 2013. Our parent company began to stockpile items that they either couldn't sell or had an over abundance of. Between years of their unused stock and the acquisition of items from other sources such as close-out auctions, there is an ample stock pile of items that have yet to be inventoried. Pillar Surplus was born as an outlet for these items instead of scrapping the materials or sending them to the landfill. While most of our surplus items are geared toward one industry or another, that doesn't stop us from carrying items that the average homeowner could/would use at home. Our access to surplus items is not limited to any specific source.
We take pride in the ability to dig in deep, research and inventory items for sale that will suit just about anyone. Most of our stock is new old surplus which means that while it is new, it has been hanging out somewhere feeling a little lost and unwanted. Some of the stock we have on hand has been stored away for years on end just waiting to be rediscovered and to see the light of day once again. That being said, our items are sometimes a little dusty and the original manufacturer boxes may be soiled, torn or slightly damaged from those years of storage. Just because they are dusty doesn't mean that they are not as high quality as an item that is fresh off of a retail shelf. Please take time to browse our vast inventory and keep checking back as we add new items. We try to offer fair and competitive pricing on all of our stocked items. If you find something that you are interested in purchasing let us know, quite often we can adjust our pricing. We don't purchase our stock from a vendor and that allows us to have some wiggle room in our pricing scales. The majority of what we have in our inventory comes from auctions and closeouts of mining and construction companies. This allows us to carry a wide variety of items, yet means that our stock is rarely ever replenished with a new batch of the same items. All of our items are subject to prior sale.

With access to such a selection of items that we can offer it is our motto that "If we don't have it, you don't need it!". If you are interested in a large quantity of our in-stock items we do allow discounts for bulk purchases. Please contact us with offers and the items that you are interested in for consideration.

Our inventory is constantly expanding and changing so it would be nearly impossible for us to list everything we carry at any given time. New items are added daily and as stated previously, rarely is an item restocked once it is sold out. If you find something that you need, be sure to purchase it or it may be gone when you come back.

Please click on a product category to view pictures and details of our current stock. If you see something that interests you or if you're looking for something specific please give us a call or email us.
---
Delivery Options
We can ship freight, UPS and USPS. We offer free pickup of items, and we would love to work with you to discover the best methods to get you the products you need quickly. If you need it fast, we can ship overnight through the USPS and UPS at higher rate. Please contact us if you are purchasing multiple products so that we can provide accurate shipping costs for you. If you are purchasing multiple items, combined shipping may be available. If your shopping cart does not combine it for you, let us know and we can possibly make adjustments for you and lower the shipping costs through USPS. We can ship to most foreign countries. Please contact us prior to purchasing. Additional charges will be calculated on all non-U.S. addresses.

Questions? Give us a call!
We are here to answer your questions Monday - Friday from 8AM -5AM Eastern Standard Time. We can prepare shipping quotes, provide you with additional product data, and search our inventory for special requests. We are happy to help in anyway that we can.

Fast Processing of your Orders!
Most orders will process within 1 business day of payment confirmation. All product inventory listed is in stock and ready to ship.
---
Store Information
Pillar Surplus, P.O. Box 414, Gobles, MI 49055 USA
Hours: Monday - Friday / 8AM - 5PM Eastern Standard Time

Call Us: 269-628-5605
Email: sales@pillarsurplus.com